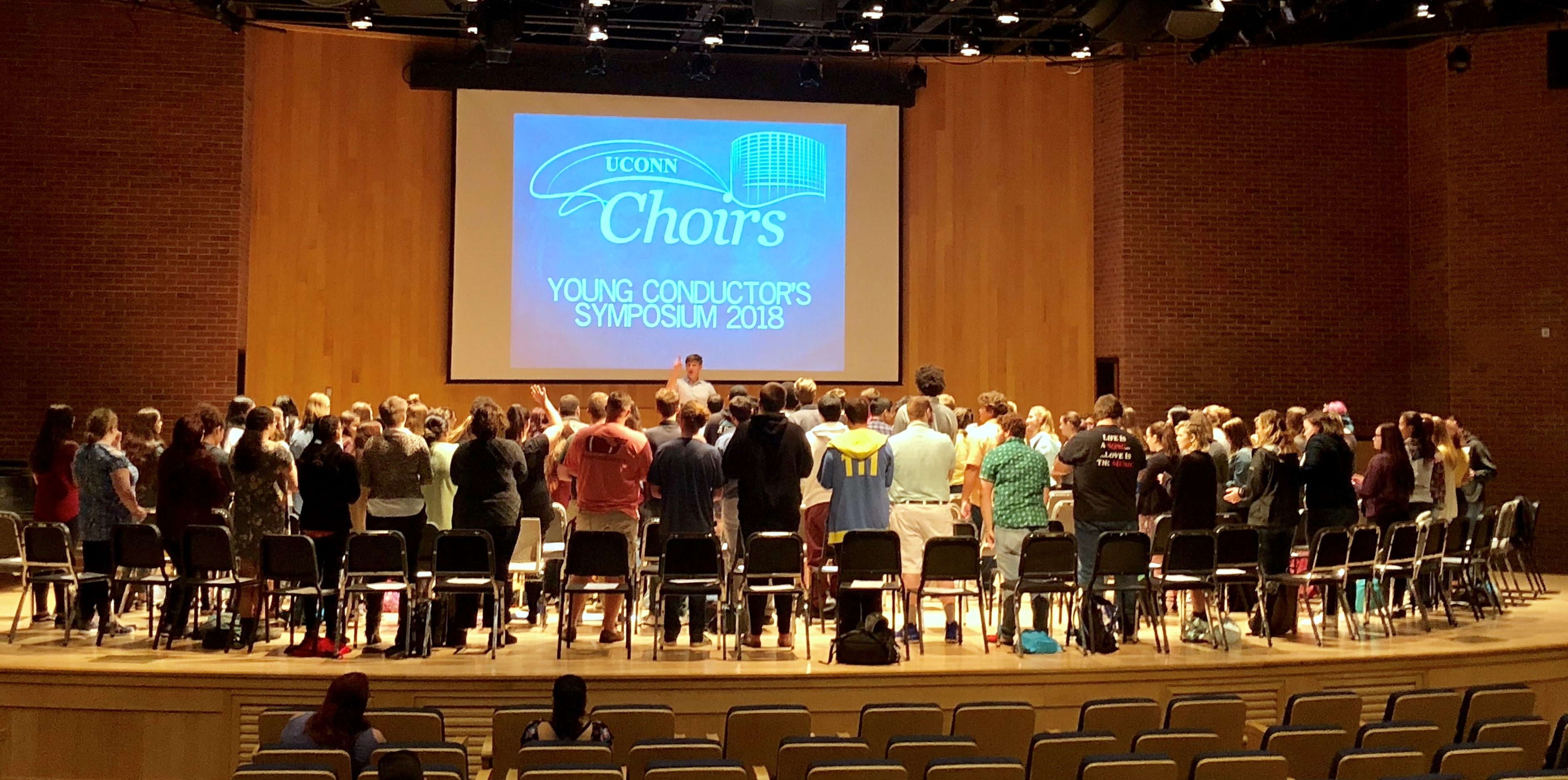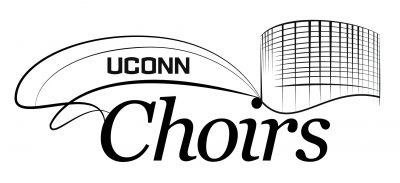 Young Conductor's Symposium
Thursday - September 19, 2019
UConn Young Conductor's Symposium – On Thursday, September 19, 2019,  UConn Choirs will host our 4th Annual Young Conductors Symposium for high school student. The day is intended for any and all choral singers and student leaders. Some schools send one student, others bring their entire choir and all are welcome! Participating students will spend the day at UConn learning about all aspects of choral leadership from UConn Choral Faculty including Dr. Jamie Spillane, Prof. Jessica von Villas, and Dr. Cara Bernard UConn's vocal music education specialist as well as our talented choral graduate students. Selected participants will have the opportunity to direct the UConn Chamber Singers during the afternoon rehearsal/demonstration. Please follow the link below for more information and to secure your spot!
Link to registration – If registering a single student or small group please click here. 
If you are a director bringing many students or your entire choir, please e-mail a list of those students preferably on an Excel sheet or Google sheet (including student first name, last name, voice part, school, and director's name) to Young Conductors Symposium  -   uconnchoirs@uconn.edu
Schedule (Tentative)
| | |
| --- | --- |
| 8:00 a.m. | Registration - von der Mehden Recital Hall |
| 8:30 a.m. | Welcome and warm-ups, Dr. Jamie Spillane |
| 9:00 a.m. | Conducting and gesture, Joshua East |
| 9:30 a.m. | Score study, Timothy Mascarinas |
| 10:00 a.m. | Healthy singing for the choral singer, Gregory Flower |
| 10:30 a.m. | Music literacy and movement in the choral rehearsal, Dr. Cara Bernard |
| 11:30 a.m. | Lunch (Restaurants are located across the street from the Fine Arts Complex, see list below) |
| 12:30 p.m. | UConn Chamber Singers rehearsal (guest conducting by participating students) |
| 1:30 p.m. | Leadership in choral ensembles, Professor Jessica Dickerson |
| 2:00 p.m. | It's More Fun to Be Good, Dr. Jamie Spillane |
| 2:30 p.m. | Wrap-up, Dr. Jamie Spillane |
Restaurants
Nearby restaurants listed from North to South.
Moe's Southwest Grill (like Chipotle)
Dog Lane Café - organic, local, interesting, salads to sandwiches to burgers
Subway
Insomnia Cookies
Moo-yah Burger (like Five-Guys)
Geno's Italian Restaurant - Coach Geno Auriemma's restaurant
Husky Pizza
Barnes & Noble Café
Eat Joy- sushi bowls
Tea & More Café - Asian, rice-bowls, etc.
Toasted - sandwiches and more on the back road of Storrs Center
Kathmandu Kitchen - Indian, $10 lunch buffet
Blaze - Fast-Fired pizza (like Subway for pizza - gluten free pizza available)
Dunkin Donuts
Gansett Wraps - wraps, pizza, & more
Chang's Garden - Chinese
Starbuck's
Oriental Café - Chinese & sushi
Pho Asian Restaurant - Chinese
DP Dough - calzones
Little Alladin - Mediterranean food
Bonchon - Korean
Wing Stop - fried chicken and wings
Price Chopper - grocery store with many prepared foods (sushi, pizza, subs, chicken, and a dining area)