About
UCONN CHOIRS welcome all singers to be a part of choral singing at the University of Connecticut. We are dedicated to creating music at the highest level and empowering you to become a dynamic and creative musician through an active rehearsal process and exciting performances. There are choirs for all singers, from those who are aspiring music professionals to those of you who just love to sing and would like to start here at UConn.
Current singers come from all majors and disciplines across campus, undergraduate and graduate. We have a thriving group of music majors who are the core of Concert Choir but our choirs are filled with engineers, chemists, Pre-Med students, varsity athletes, English majors, and more. If you like to sing, we encourage you to be a part of the joy in musical excellence with UConn choirs.  "No-stress Placement Hearings" will be held at the beginning of the Spring 2019 semester and you will be able to sign up for a hearing on our website. Please contact Dr. Spillane in the UConn Choral office at UConnChoirs@uconn.edu if you have any questions.
Jamie Spillane, DMA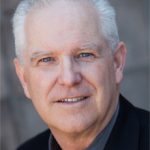 2018-2019 Performances
Inspire: Don't Shoot, Just Listen
Sunday, September 16, 2018 at 3:00pm
von der Mehden Recital Hall
Family Weekend Choirs Concert
Saturday, October 6, 2018 at 2:00pm
von der Mehden Recital Hall
Brothers Sing On!
Saturday, October 13, 2018 at 4:00pm
von der Mehden Recital Hall
Considering Matthew Shepard
Saturday, November 3, 2018 at 7:30pm
St. John's Episcopal Church, Stamford, CT
Considering Matthew Shepard
Sunday, November 4, 2018 at 4:00pm
Asylum Hill Congregational Church, Hartford, CT
Voices of Freedom and Earthtones
Saturday, November 10, 2018 at 6:00pm
von der Mehden Recital Hall
Collegium Musicum at CT Bach Festival
Sunday, November 11, 2018 at 2:00pm
The Hartt School, West Hartford, CT
Considering Matthew Shepard
Sunday, November 11, 2018 at 6:00pm
Mechanics Hall, Worcester, MA
Considering
Tuesday, November 13, 2018 at 7:00pm
St. John's Episcopal Church, Waterbury, CT
Collegium Musicum: Early Music and the African Diaspora
Thursday, November 15, 2018 at 8:00pm
von der Mehden Recital Hall
Passages
Sunday, December 2, 2018 at 3:00pm
von der Mehden Recital Hall
Messiah Sing
Friday, December 7, 2018 at 8:00pm
von der Mehden Recital Hall