MUSI 1111 section 003 & 007
Tuesday & Thursday 12:30 p.m. - 1:20 p.m.
The UConn Chamber Singers is a choir comprised of 20-24  advanced vocal students. Chamber Singers performs primarily a cappella vocal music of all periods from renaissance classics to modern vocal jazz arrangements. This ensemble presents concerts and workshops on and off campus, often traveling to Connecticut's high schools to collaborate and share their passion for choral singing. Singers are drawn primarily from UConn Concert Choir but membership is open by audition to those singers of outstanding talent who are dedicated to performing the best in choral music.
Jamie Spillane, DMA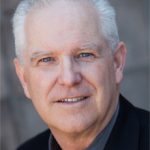 2022-2023 Performances
Fall 2022
UConn Choirs Family Weekend Concert
Saturday, October 22, 2022
2:00 p.m.
von der Mehden Recital Hall
UConn Choirs Concert
Sunday, December 4, 2022
3:00 p.m.
von der Mehden Recital Hall
Spring 2023
UConn Choirs Concert
Sunday, March 5, 2023
3:00 p.m.
von der Mehden Recital Hall
UConn Choirs Concert
Sunday, April 23, 2023
3:00 p.m.
von der Mehden Recital Hall
Spectrum Concert
Friday, April 28, 2023
8:00 p.m.
Jorgensen Center for the Performing Arts