About
MUSI 1111
Monday, Wednesday, & Friday 2:30 p.m. - 3:30 p.m.
Concert Choir is the premier large choral ensemble for undergraduate and graduate music majors and non-majors. The 90+ member vocal ensemble performs music of all styles and periods on and off campus and regularly performs major works with the UConn Symphony Orchestra. Selection for this choir is by audition. Choral Placement Hearings are scheduled at the beginning of each semester.
Note: Non-music majors, please register for MUSI 1111 section 010. Music majors, please register for sections 001-004 as directed from Choral Placement Hearings.
Jamie Spillane, DMA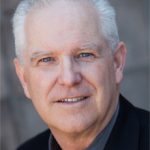 2022-2023 Performances
Fall 2022
UConn Choirs Family Weekend Concert
Saturday, October 22, 2022
2:00 p.m.
von der Mehden Recital Hall
UConn Choirs Concert
Sunday, December 4, 2022
3:00 p.m.
von der Mehden Recital Hall
Spring 2023
UConn Choirs Concert
Sunday, March 5, 2023
3:00 p.m.
von der Mehden Recital Hall
UConn Choirs Concert
Sunday, April 23, 2023
3:00 p.m.
von der Mehden Recital Hall
Spectrum Concert
Friday, April 28, 2023
8:00 p.m.
Jorgensen Center for the Performing Arts